Soulmate Ring
Regular price
Sale price
$26.00 SGD
Unit price
per
"If you were going to die, I was going to die with you. I couldn't stop thinking it over and over as you screamed, as I tried to kill her: you were my mate, my mate, my mate." ― A Court of Mist and Fury 
"You feel complete in my arms. You feel like my home."
― The Spanish Love Deception
For my readers who love a happily ever after. From mates to soulmates, inspired by our favourite bookish couples from fantasy to romance. 
The Soulmate ring is 18k GOLD PLATED and fully adjustable. 
A 18k Gold Plated ring means no green or black fingers, a longer and harder wearing ring, however I do advice removing before washing your hands or using anti-bacterial gel. 

Full adjustable means the ring have a gap which you can pull open or push close, I advice to be gentle when doing so to reduce as damage and to help your ring last longer. You can wear this ring on any finger, I love wearing it on my thumb! 

Want the matching set? Try our Soulmate Necklace or Earrings OR mix it up with our full romance ranges!
Material: 18k gold plated
Colour: Gold / white 
Share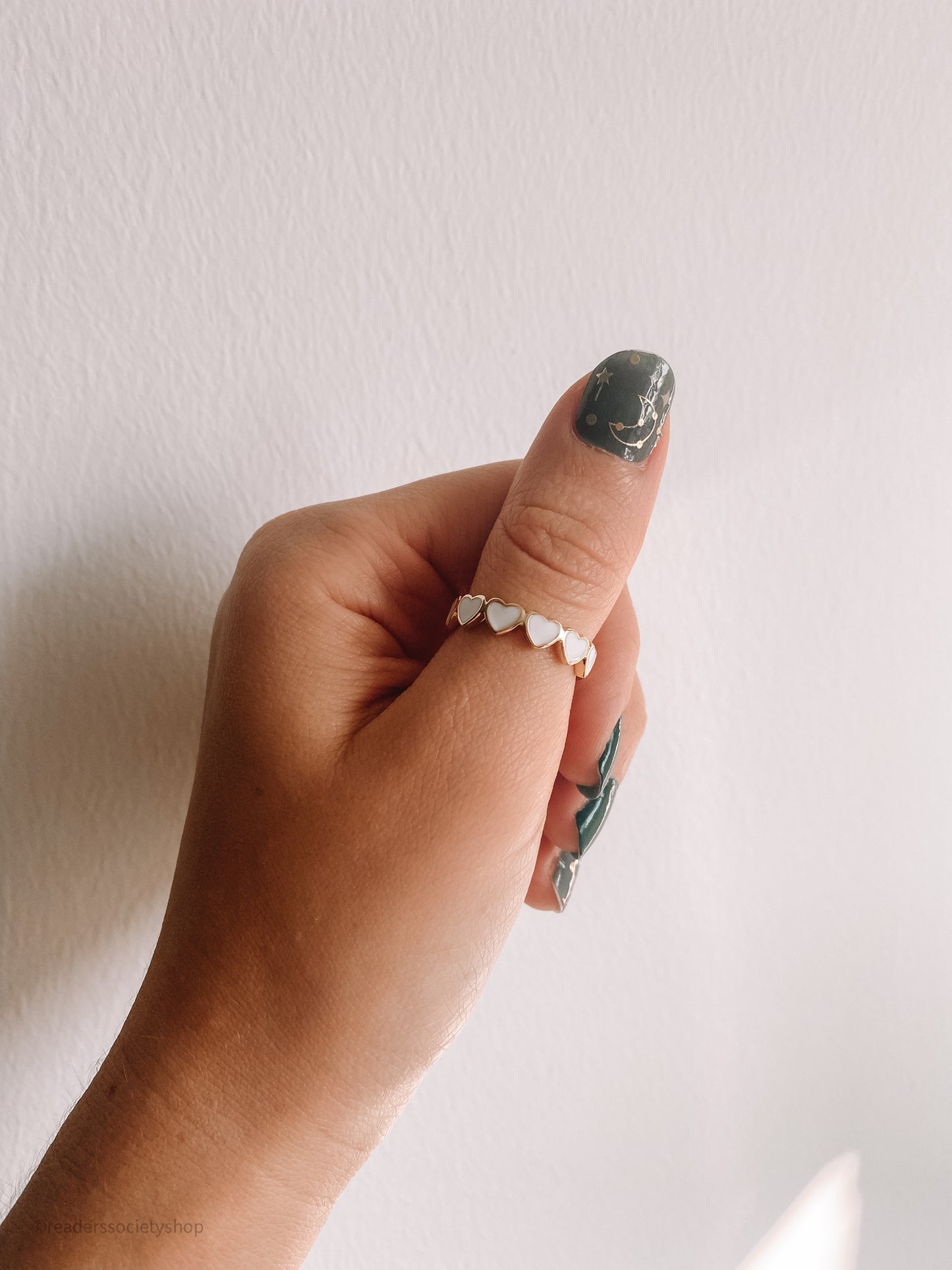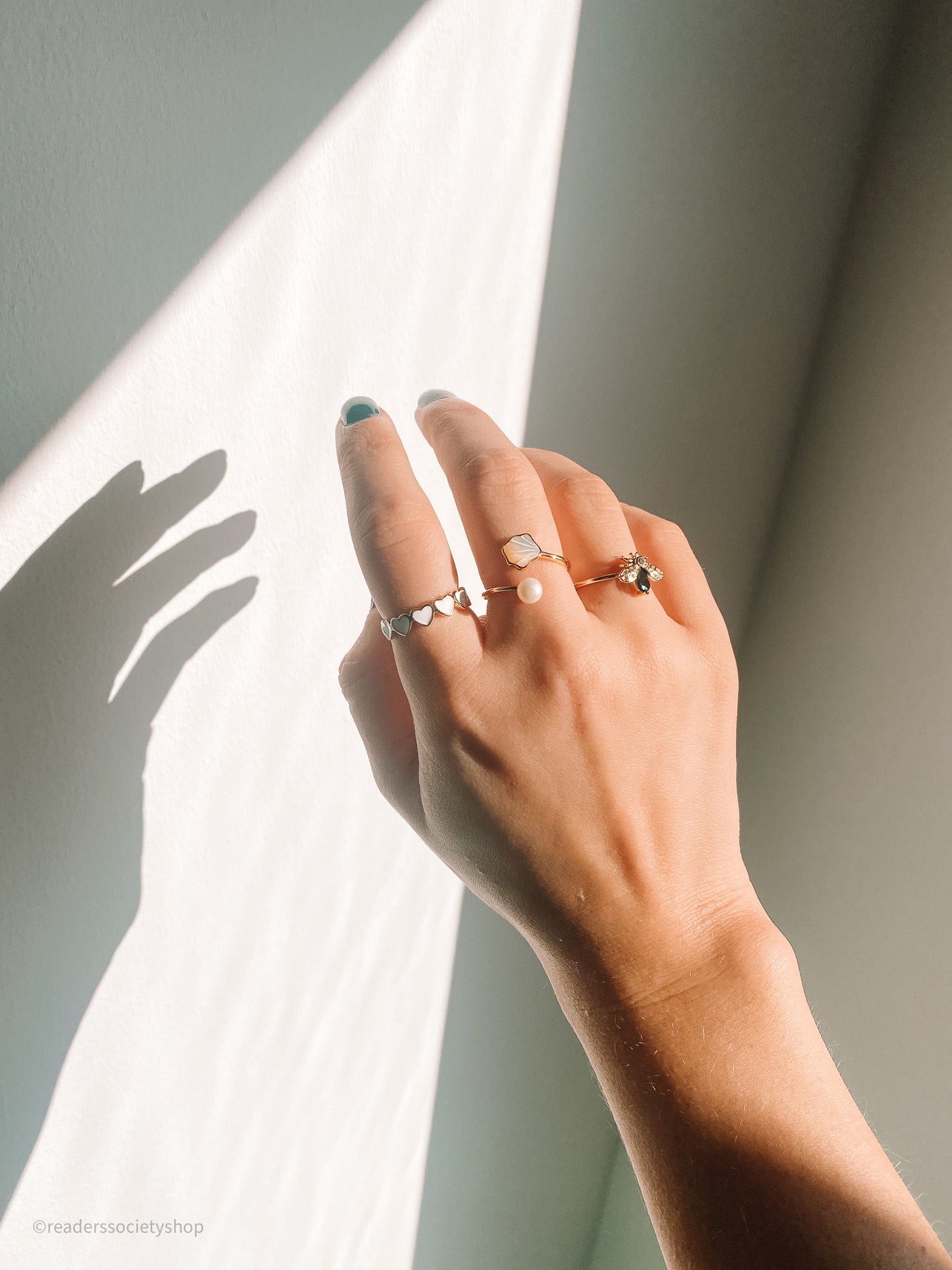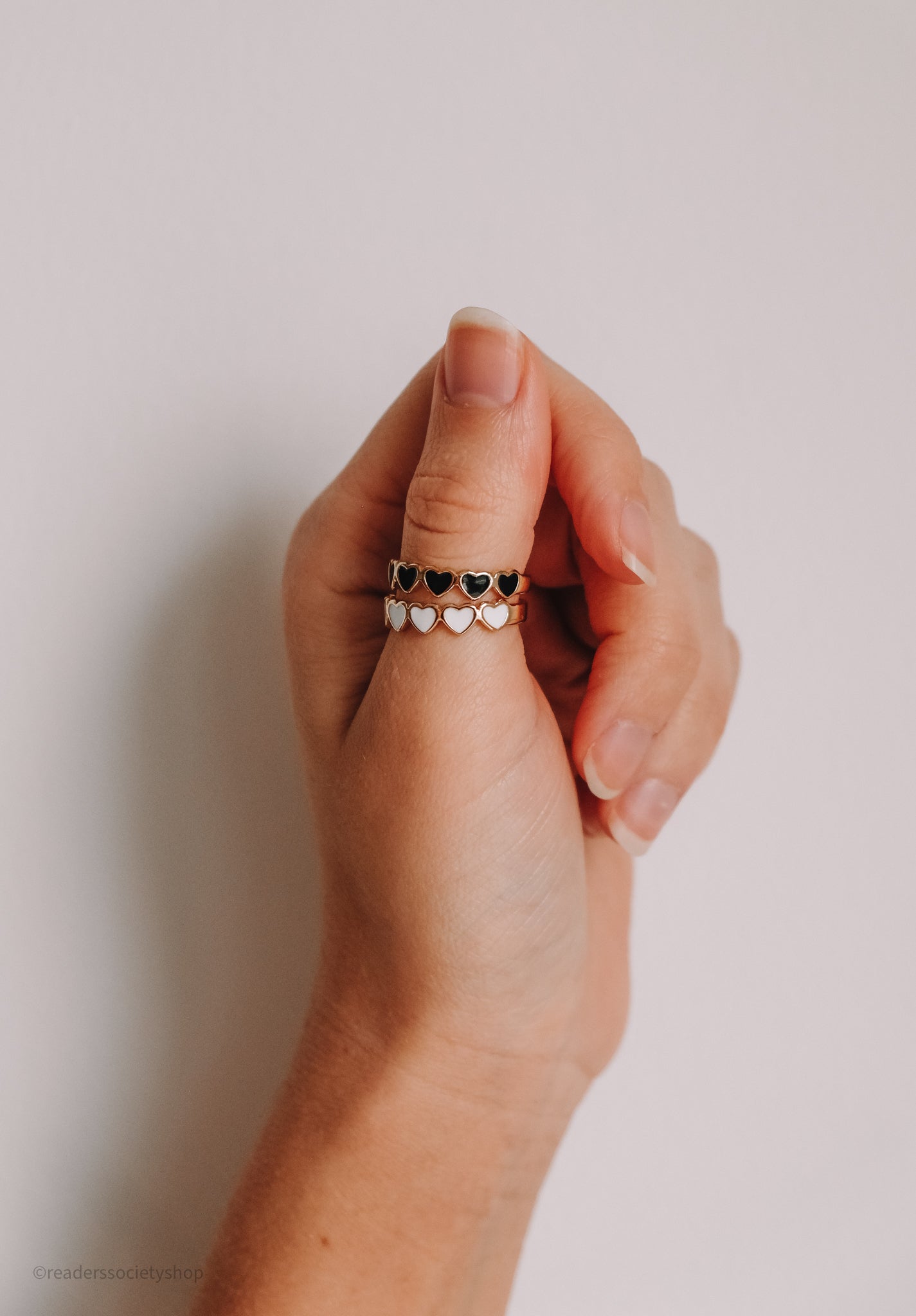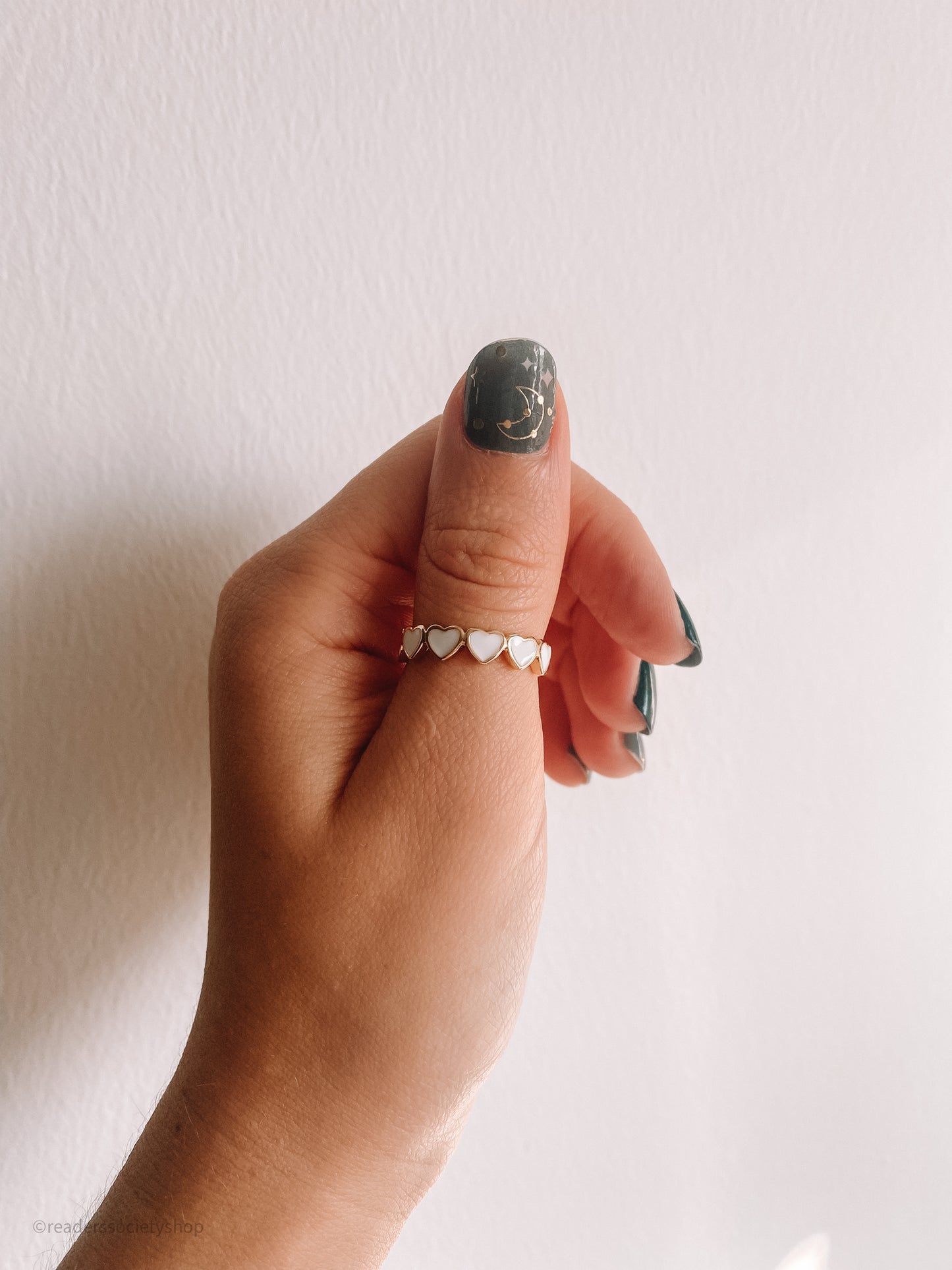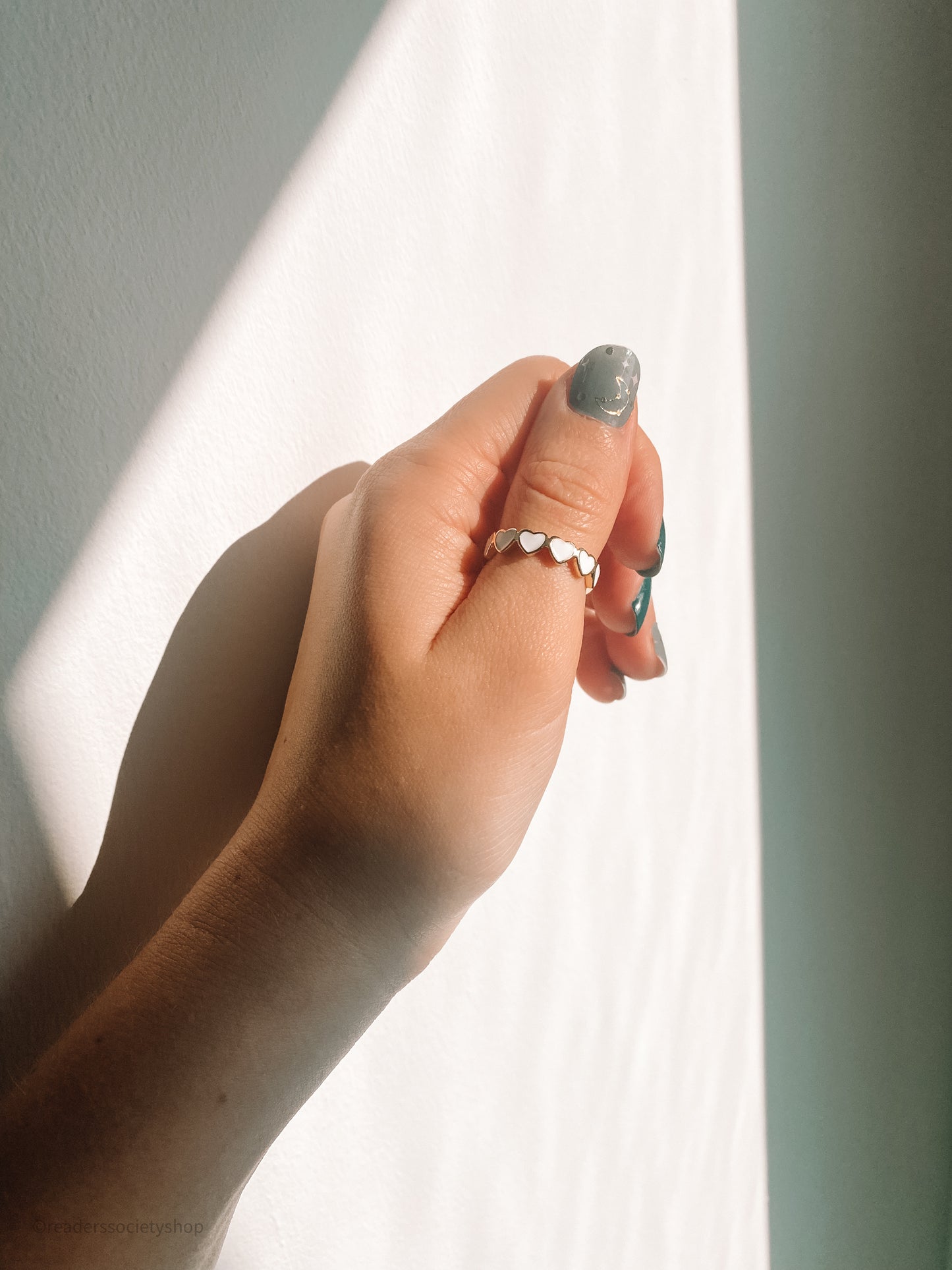 I love that the band size is adjustable! I love the little hearts, so sweet
LOVE!
It came super quickly, like the next day! And it's such gorgeous quality and so so pretty, I love it