Head in the Clouds Earrings
Regular price
$14.00 SGD
Sale price
$21.00 SGD
Unit price
per
For my dreamers, my girls who always have their nose stuck in a book, my readers who would would rather spend hours in a magical place... with their head in the clouds.

A little white cloud charm with pearl detailing that comes on a dainty gold or silver hoop, watch the detail pop out when the cloud hits the sunlight. 

Works so well with any of the Cottagecore necklaces or my personally favourite, the Wisdom Tarot Card.

Material: Alloy / Resin
Colour: Gold / Pearl white
Share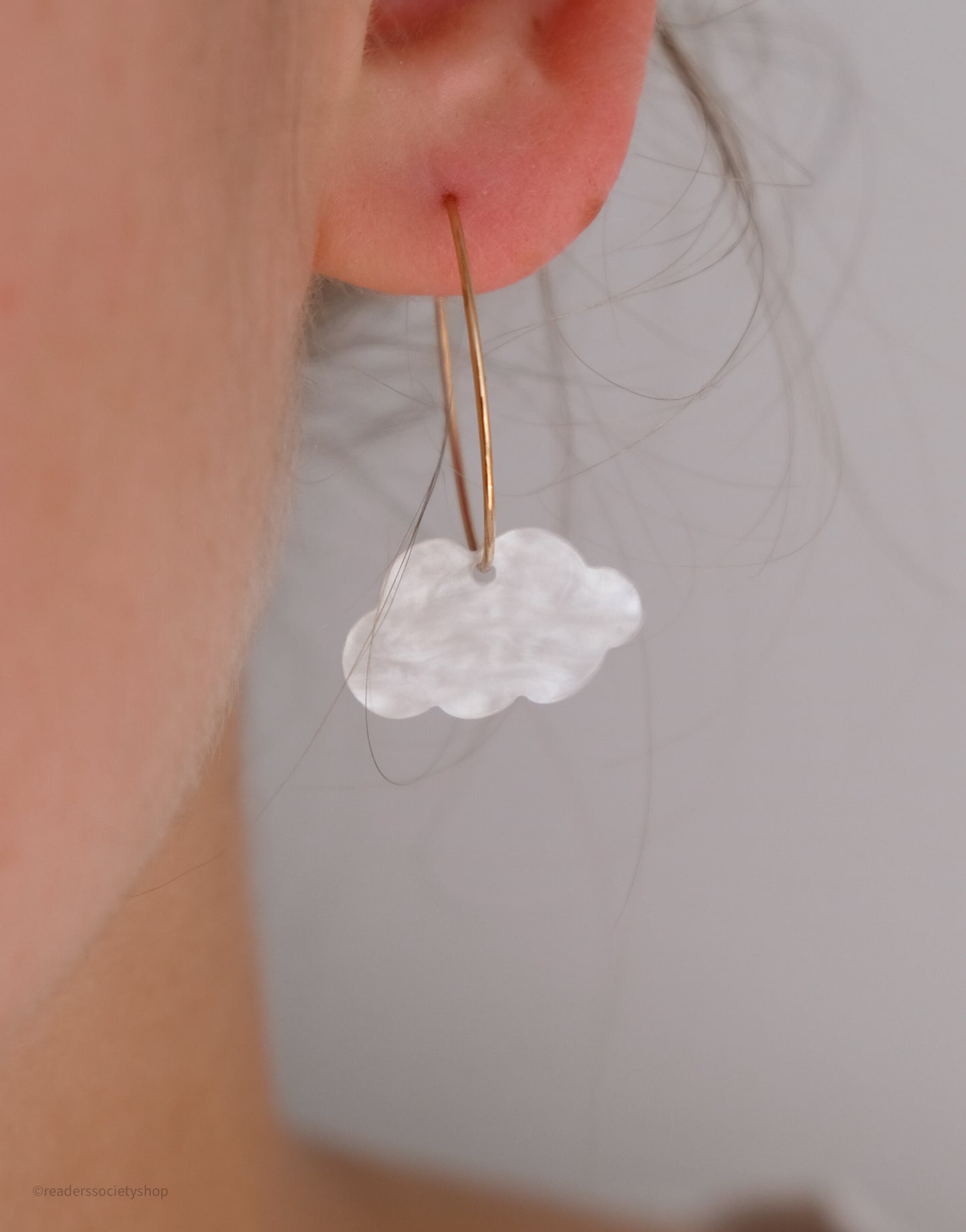 very pretty but tarnished very quickly at use
Perfect for the daydreamer
The head in the clouds earrings are perfect for the daydreamer in your life and so much fun to wear. The amount of nice comments I've gotten about these earrings is insane. The hoop isn't too big or too small and the actual cloud charm is holding up good so far (and I've been wearing it for a good while since I got it) Personally I preferred the silver hoop cause it reminded me of looking for the silver lining in situations but based on the pictures, I'm sure the gold hoop is just as adorable.