Cosmic Ring
Regular price
Sale price
$26.00 SGD
Unit price
per
""We are travellers on a cosmic journey, stardust, swirling and dancing in the eddies and whirlpools of infinity. Life is eternal. We have stopped for a moment to encounter each other, to meet, to love, to share.This is a precious moment. It is a little parenthesis in eternity." - Paulo Coelho, The Alchemist
For my readers would love anything cosmic, witches, space, mother nature. This ring features a star and moon on a simple stainless steel band.


Both rings are stainless steel and fully adjustable - please note this ring runs a little larger then the other rings. 

No green or black fingers, a longer and harder wearing ring, however, I do advise removing before washing your hands or using anti-bacterial gel. 

Fully adjustable means these rings have a gap that you can pull open or push close, I advise you to be gentle when doing so to reduce damage and to help your ring last longer. You can wear this ring on any finger, I love wearing it on my thumb.



Share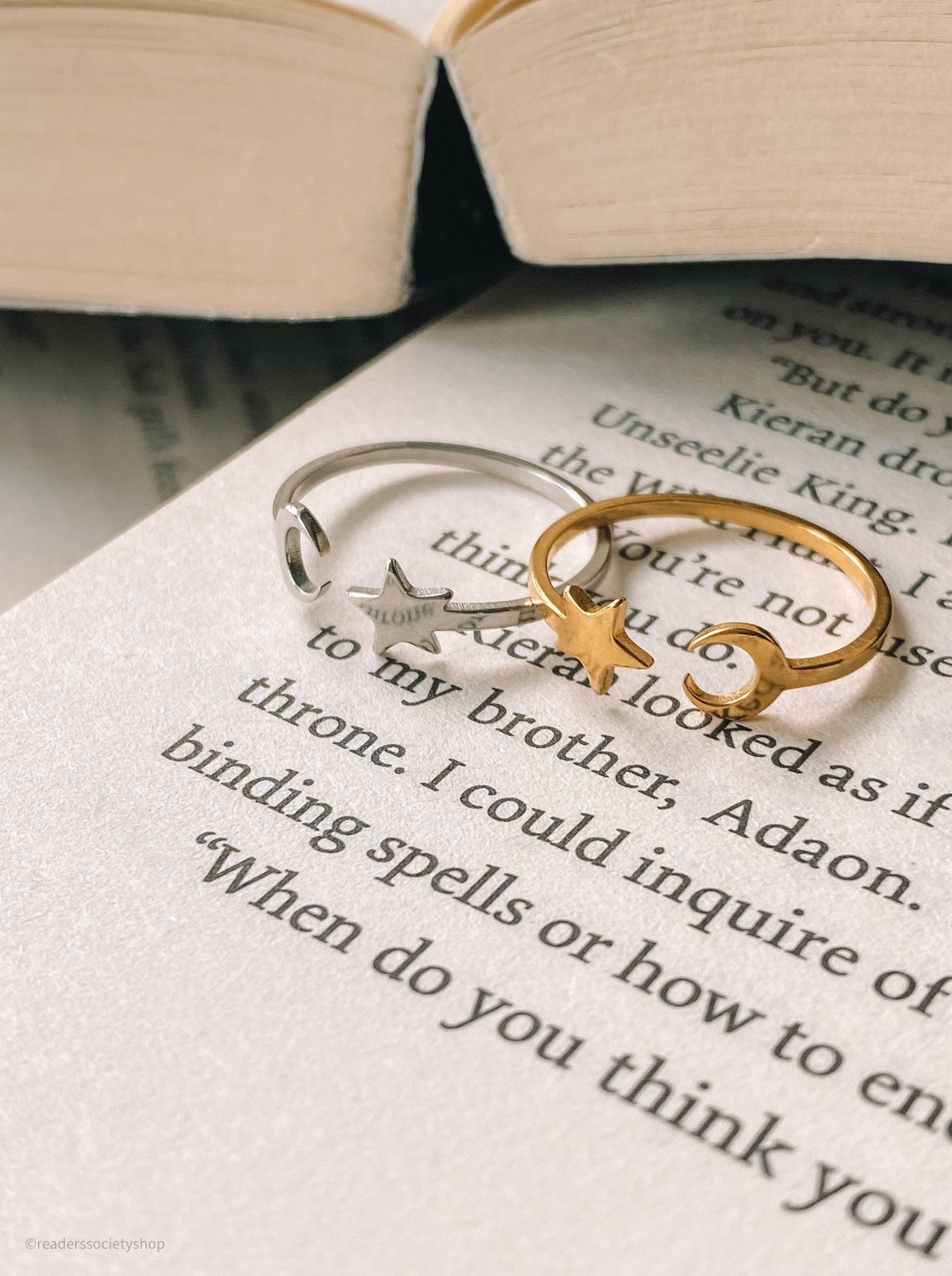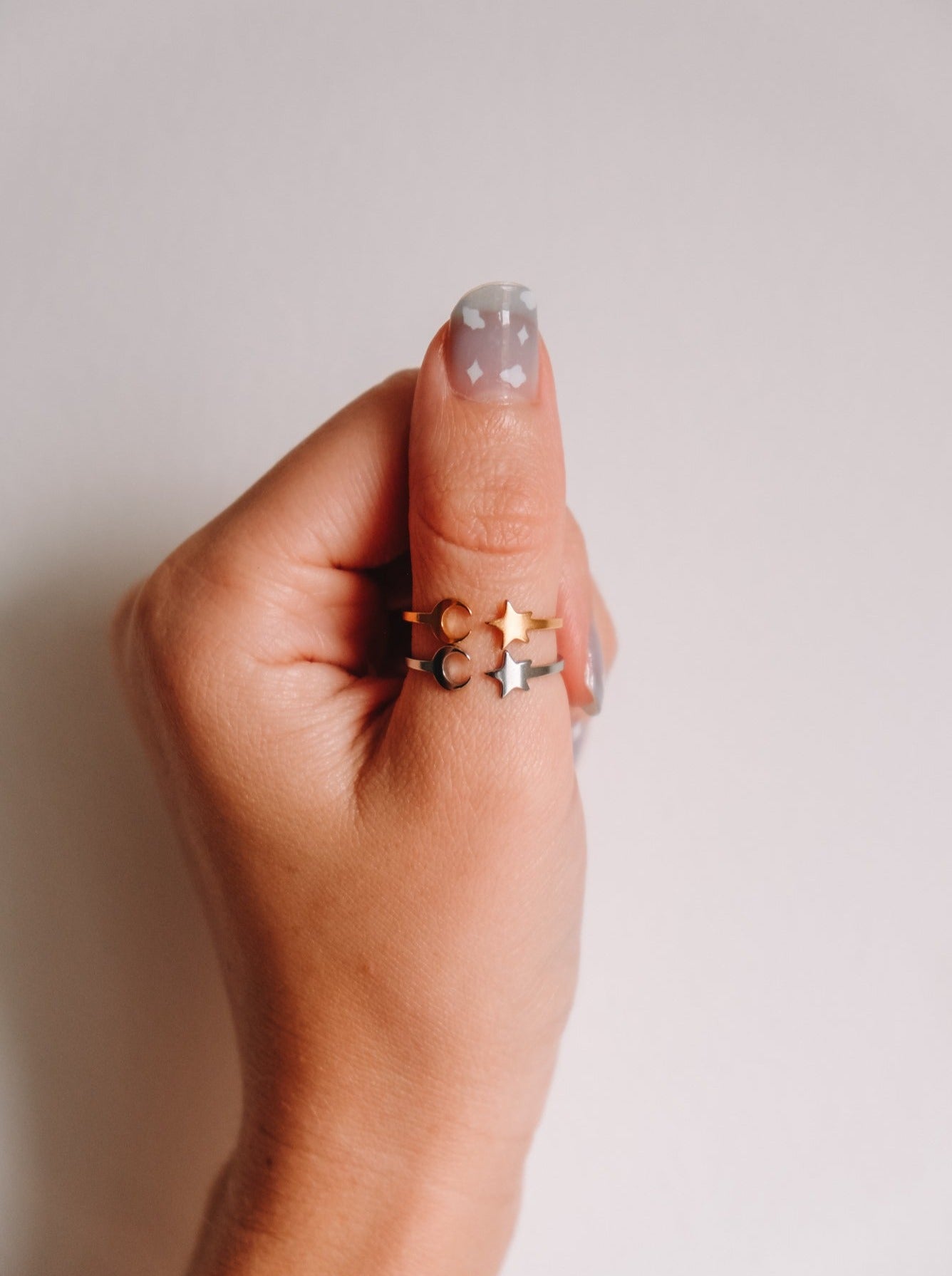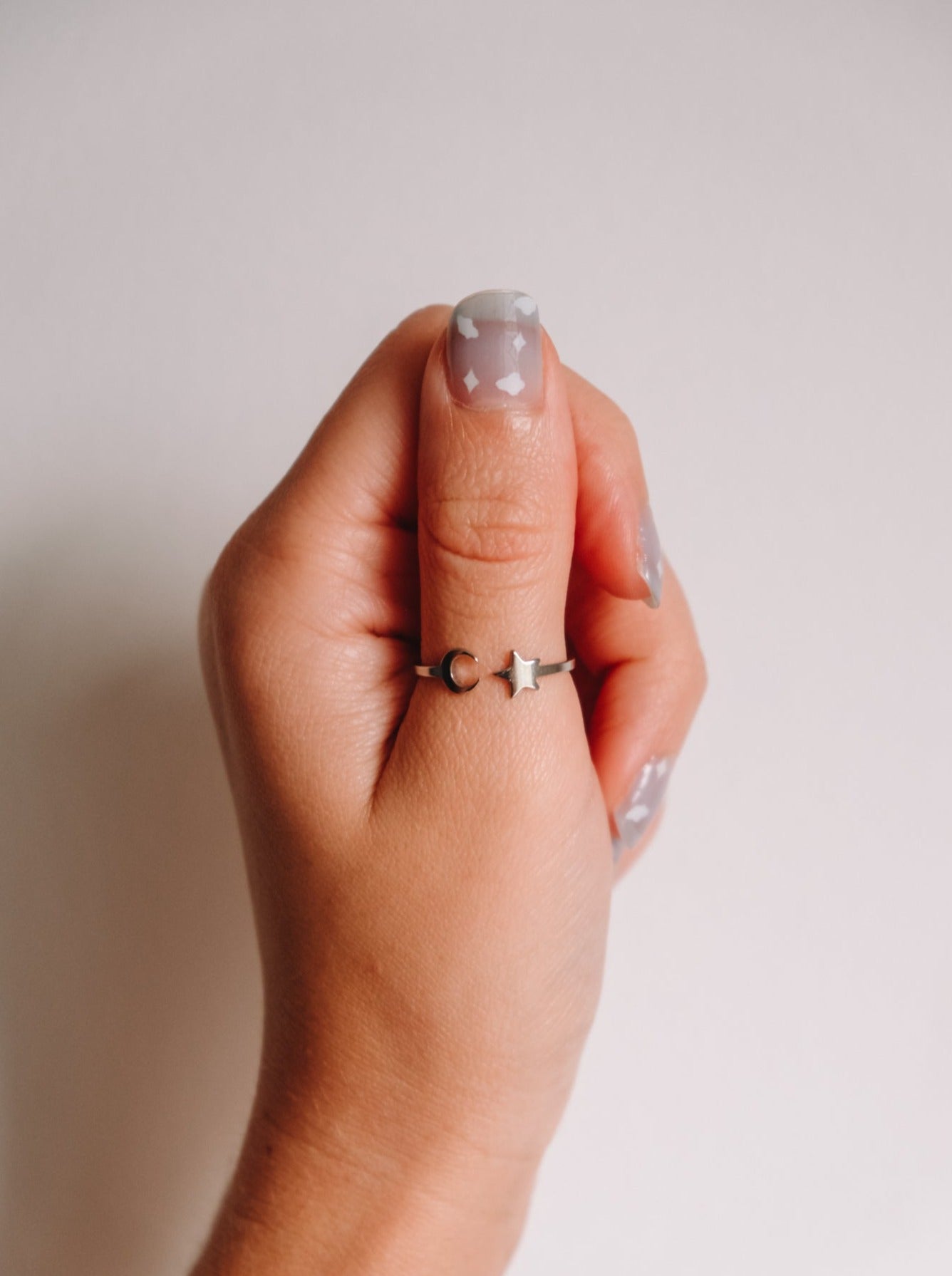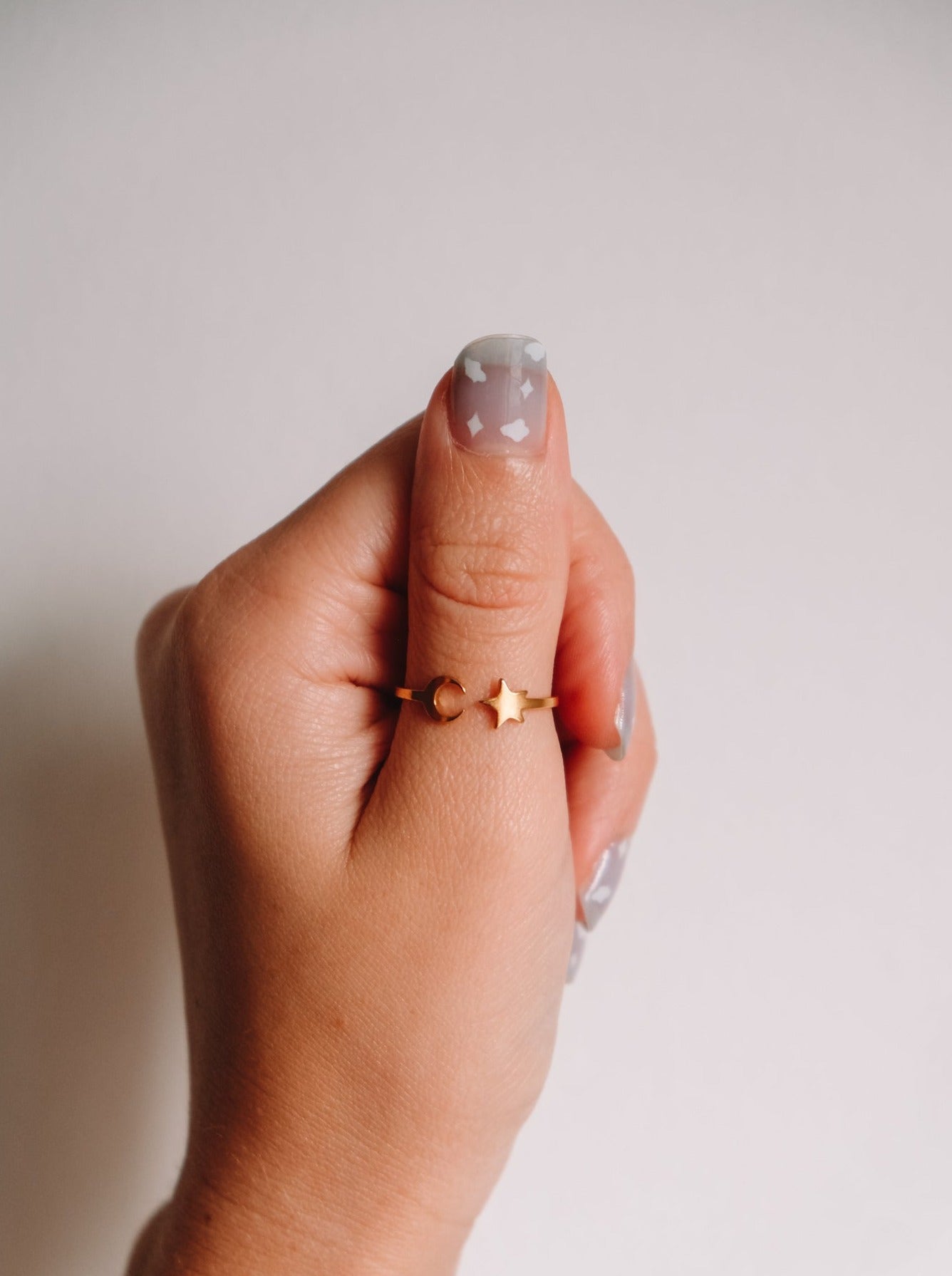 Love it!
I really adore the design and absolutely love that it's adjustable. I have really small fingers but I was able to move it so it fits really well! The celestial design is beautiful and very well made
Adore it
I love this ring so much and the fact it's adjustable means I can wear it on most fingers, so I can change it up all the time. The star and moon are really well done and the ring is nice and shiny