Lethe Necklace
Regular price
Sale price
$24.00 AUD
Unit price
per
 "We are the shepherds" - Motto of House Lethe 
Lethe House, known as the titular "Ninth House" in Leigh Bardugo's Ninth House, is the organisation that monitors the arcane activities of the Ancient Eight secret societies of Yale University, all of which are dedicated to one branch of the occult. And Lethe House IS a real secret society at Yale, how cool is that?
For fans of Ninth House, Babel, The Secret History, dark academia and secret societies. 

Also available as earrings. 


Chain Length: 43cm
Material: Alloy
Colour: Gold / Silver
Share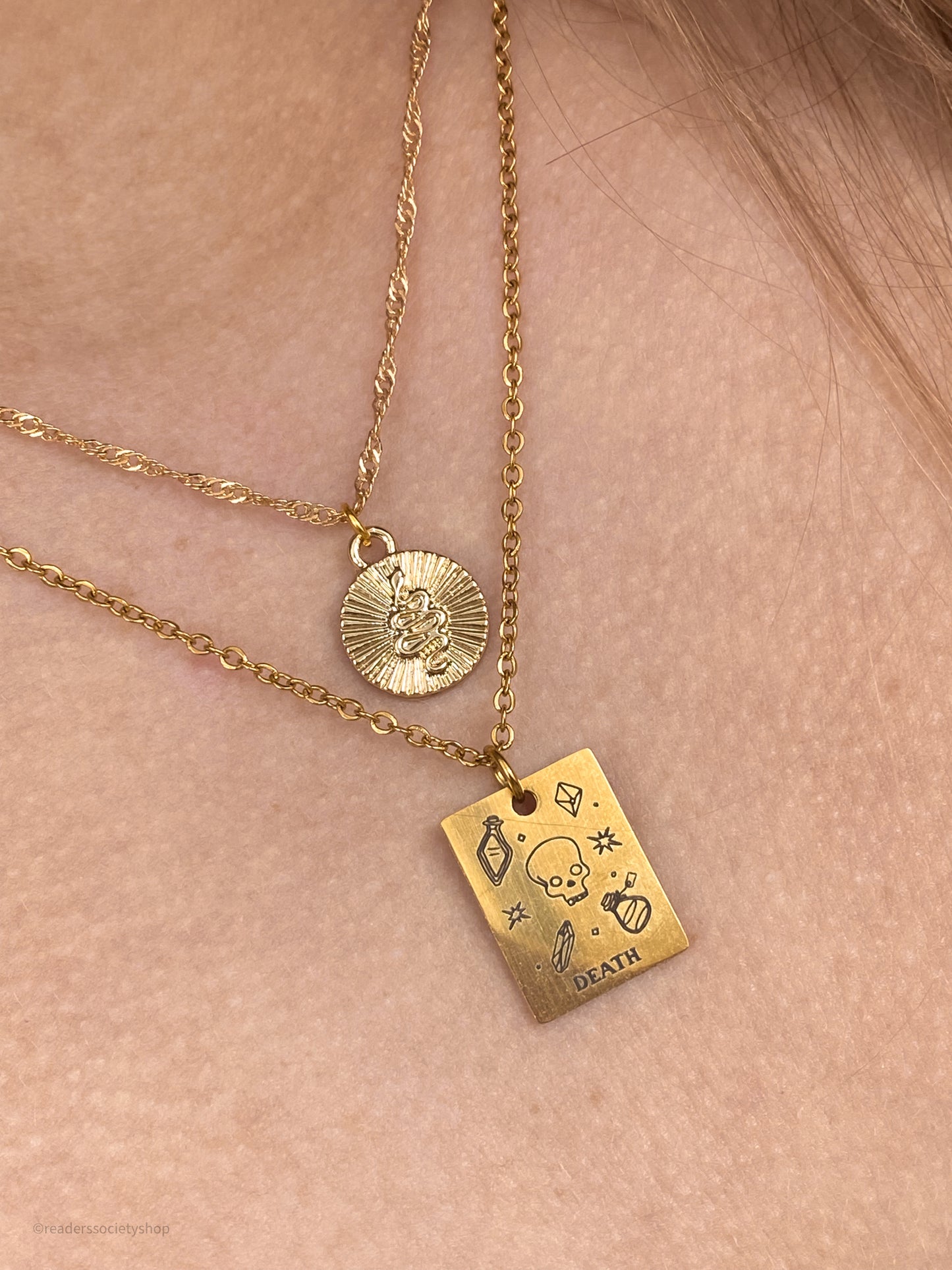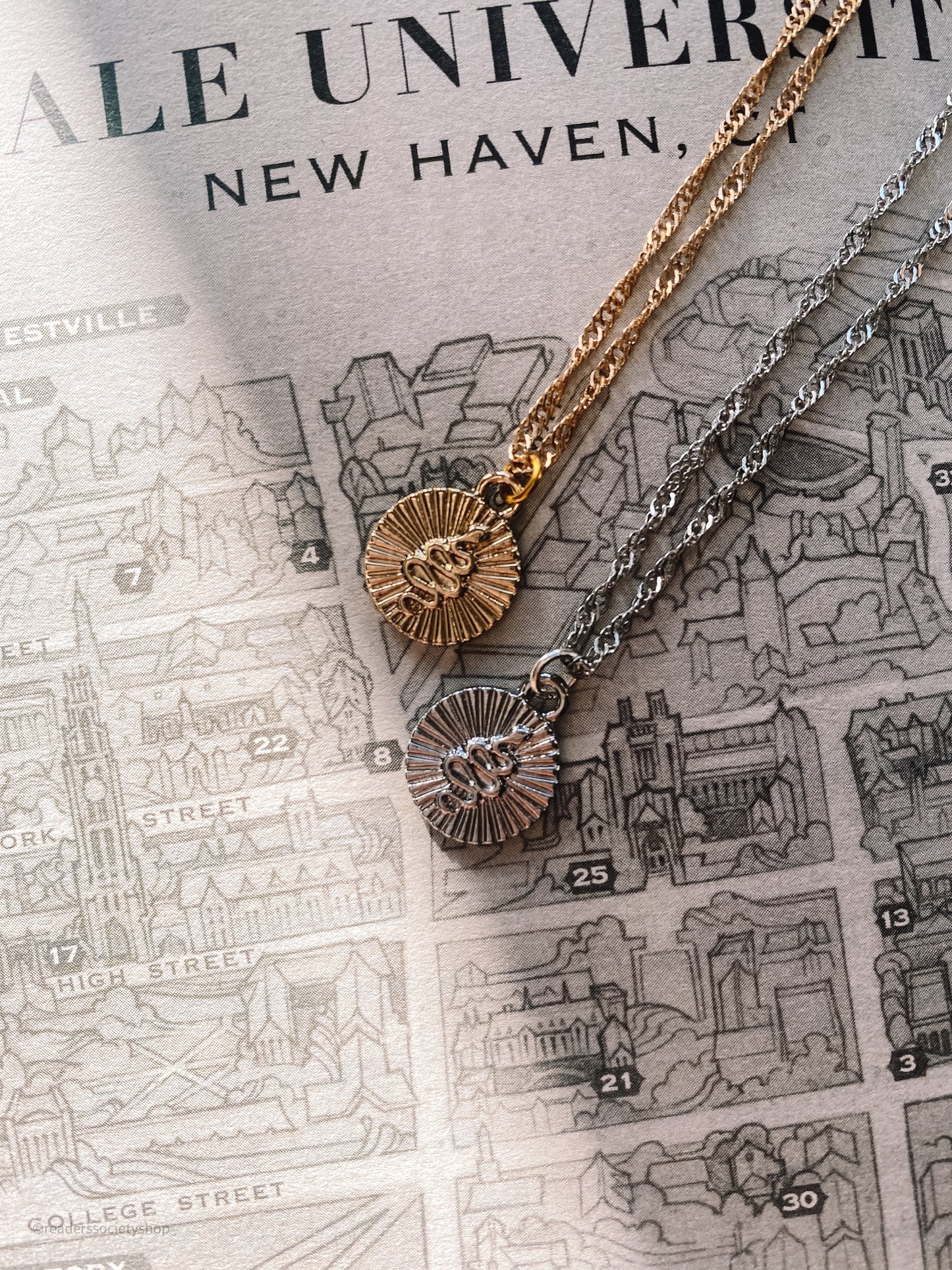 Perfect!
This is part of the dark academia collection and I absolutely love it. It's the perfect length to pair with other longer necklaces and it's subtle but meaningful which I love. Also excellent quality!