Stag Ring
Regular price
Sale price
$32.00 CAD
Unit price
per
 UPDATED!!!!! 
Please note the stag ring has been updated! 
It is a little thicker than the original ring but is now made from 925 sterling silver AND it is white gold plated. 


Inspired by our favourite fictional stags from BOTH Throne of Glass and Shadow and Bone. 
For Fans of Throne of Glass,
the Lord of the North, and want to move to Terrasen. 
"The stag's enormous head turned slightly—toward the wagon, toward the small window. The Lord of the North. So the people of Terrasen will always know how to find their way home, she'd once told Ansel as they lay under a blanket of stars and traced the constellation of the stag."
― Throne of Glass: The Assassin and the Empire 
OR for fans of the Grishaverse, Morozova's stag, and want their own amplifier
"I had spared the stag's life. The power of that life belonged to me as surely as it belonged to the man who had taken it."
― Leigh Bardugo, Shadow and Bone
Original ring; The Stag ring is 925 sterling silver plated and fully adjustable. 
I do advise removing it before washing your hands or using anti-bacterial gel. 
Material: sterling silver plated
Colour: Silver
Fully adjustable means the ring has a gap that you can pull open or push close, I advise being gentle when doing so to reduce damage and to help your ring last longer. You can wear this ring on any finger, I love wearing it on my ring finger.

Share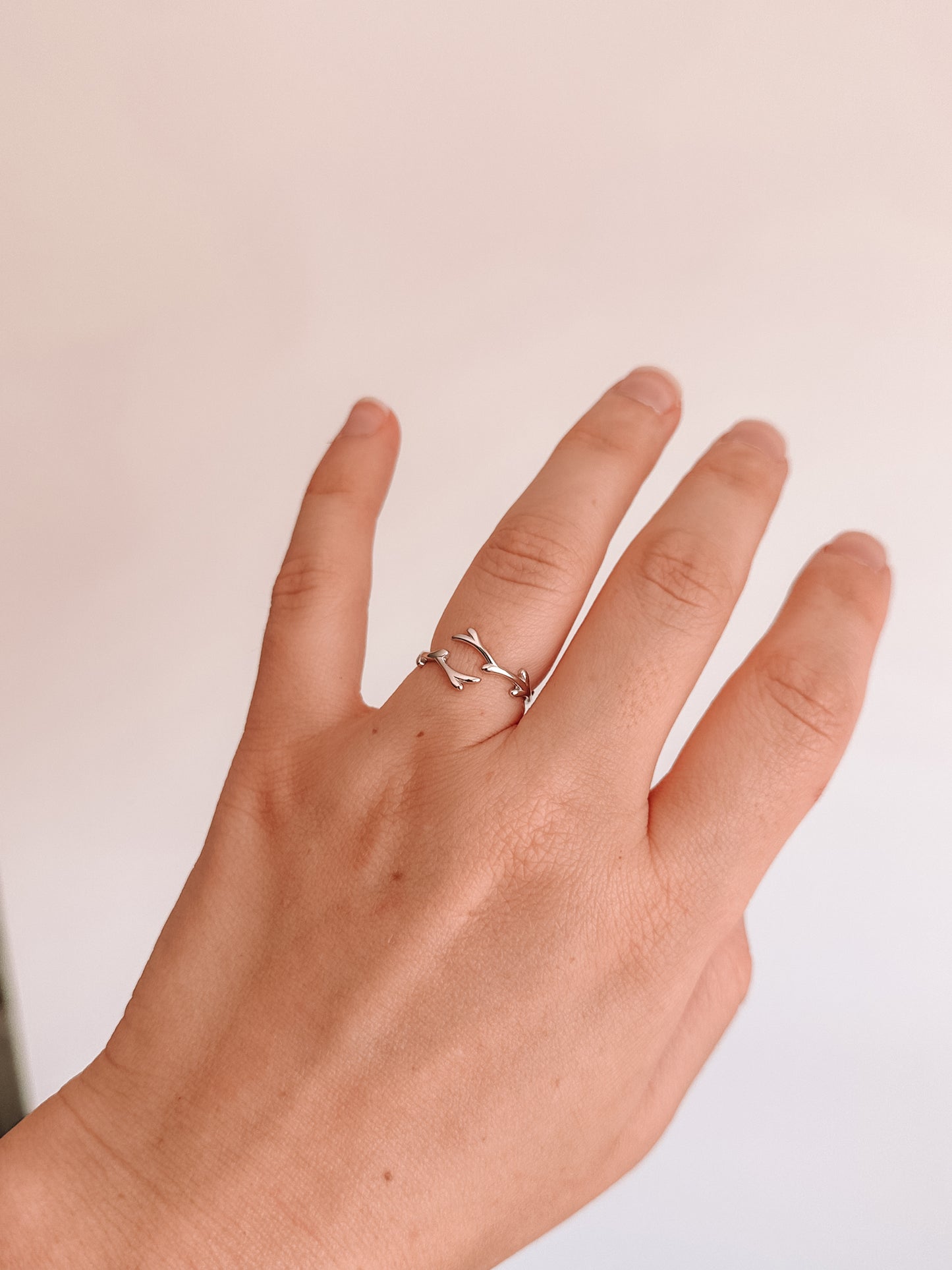 So cute!
Love this ring, it's so small and dainty it works with anything. The spokes of the antlers do dig into my fingers though and can catch on my bag!
Beautiful!
Treated myself to this beautiful ring - I wear it everyday and get so many compliments!
Love it!
I love how this ring is adjustable! I can wear it on my thumb or any finger and I love how dainty the design is.
Absolutely gorgeous!
I adore this ring, the design is perfect and just so beautiful! It's adjustable which is fantastic as you don't have to worry about it fitting. I wear this all the time, one of my favourites!